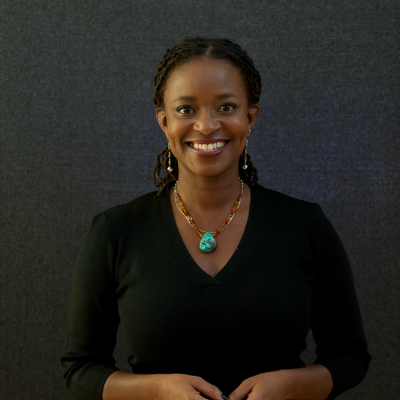 Kelley Nayo Jahi
Kelley Nayo Jahi is the owner of Nayo Partners (www.nayopartners.com) specializing in business management for creatives and visionaries. Her clients include Uptima Business Bootcamp, Jahi of PE 2.0, The Women of VIBE and Qeyno Labs, where she serves as Chief Operating Officer. Qeyno Labs (www.qeyno.com) is an Oakland based inclusive innovation company, committed to transforming children's lives and giving them the power to transform their worlds through social innovation, education, and technology. Since 2014, Qeyno has been offering Hackathon Academies, the flagship 3 day school that prepares high potential youth in low opportunity settings to become next generation developers, designers, innovators in science, technology, engineering, art and mathematics. Ms. Nayo is also the lead organizer for the Qeyno initiative Tech EQuity Week (www.teqweek.com), a national celebration that shines a spotlight on organizations focused on deepening and promoting a more equitable tech ecosystem. Ms. Nayo lives in Oakland with her family.
 
Samantha Broxton
Samantha Broxton has done everything from originating and managing multi-million dollar commercial loans to data analytics, and even leading a failed internet start-up. She received her B.S. degree in Finance from University of South Florida and M.A. in Human Services from Liberty University. Samantha is currently an Enterprise Projects Manager for a global fortune 500 subsidiary in sunny Southern California. Passionate about social entrepreneurship, creativity and narrative; Samantha also moonlights as blogger, candid/street photographer, Black Girls Code community outreach volunteer, StartingBloc Entrepreneurial Fellow, and TEDxCrenshaw event committee storyteller.
 
Angie Coleman
Angie is an entrepreneur and problem solver with a soft spot for tech, social justice, and empathy-led design. Her background is in history and tech. She is currently living and working in Oakland as the founder of Reboot Safety, an Oakland non-profit that brings together technologists and policy think-tanks to build public safety solutions. Think of Reboot Safety as the action to existing research and discourse. Previously she's worked as an Engineer Team Support Coordinator at Dropbox, the Developer Relations Manager at Zendesk, interim CEO for BASA Delivery, and an Account Manager at CodeHS. Angie spends her time taking photographs, prototyping solutions, teaching herself everything, and musing about life (usually on Medium).
Amy Cliett
Amy Cliett's extensive background in operations management, recruiting, and training paved the way for her work in streamlining innovative processes for large organizations and startups. Since 2014, Amy has been a hacktivist in the tech inclusion and diversity in STEAM fields movement.
As Program Director at Qeyno Labs, she helps to unleash a bold new generation of change, working to transform the lives of high potential, low opportunity youth and their families by making them powerful through social innovation, education, and technology.
At TechGirlz, as the National Outreach Manager, Amy focuses on reducing the gender gap in technology occupations, by focusing on girls at the crucial middle school age. TechGirlz offers free workshops to get girls interested in different kinds of technology, show them varied career options, and connect them with professionals in technology fields.
Amy is also an Organizer for Girl Develop It, a nonprofit organization that exists to provide affordable and judgment-free opportunities for women interested in learning web and software development.
Originally from the Philadelphia area, Amy currently resided in Glen Mills, PA with her four children.